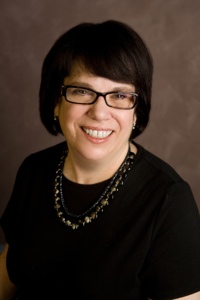 608-263-3395
dblum@wisc.edu
http://deborahblum.com

Deborah Blum is the Helen Firstbrook Franklin Professor in the School of Journalism and Mass Communication at the University of Wisconsin-Madison. She is a faculty affiliate of the Science and Technology Studies program. A Pulitzer-prize winning science journalist, her articles and books explore the intersection between science and society, focusing on subjects ranging from animal research to forensic toxicology.
Her last three books, most recently The Poisoner's Handbook: Murder and the Birth of Forensic Medicine in Jazz Age New York (Penguin Press, 2010), works of literary journalism, leading her to write about narrative story-telling for Harvard's Nieman Storyboard and for acclaimed literary journals, such as Lapham's Quarterly and Tin House.  This balance of interests is reflected in her teaching, classes that include Science and Environmental Journalism (J415), Creative Non-Fiction (J405) and Long Form Journalism (J880).
In addition to Poisoner's Handbook, she is author of Ghost Hunters: William James and the Search for Scientific Proof of Life After Death (Penguin Press, 2006); Love at Goon Park: Harry Harlow and the Science of Affection (Perseus Books, 2002); Sex on the Brain: The Biological Differences Between Men and Woman (Viking, 1997) and The Monkey Wars (Oxford University Press, 1994). She is also co-editor of A Field Guide for Science Writers (Oxford University Press, 1997 and 2002). She blogs about chemistry and culture at Speakeasy Science, part of the Public Library of Science network, and writes for publications including The New York Times, The Los Times, The Wall Street Journal, Slate, Scientific American and Psychology Today.
Blum serves on the board of the Council for the Advancement of Science Writing and The Open Notebook. A former president of the National Association of Science Writers, she served for four years as the North American board member of the World Federation of Science Journalists and served as program chair for the 2011 World Conference of Science Journalists in Doha, Qatar.  For her work in science communication, she's been named both a fellow of the American Association for the Advancement of Science (AAAS) and a Life Time Associate of the National Academies of Science (NAS).
A long time newspaper journalist, Blum left a science writing position at The Sacramento Bee (where she won the Pulitzer prize in 1992 for writing about primate research) to join the journalism school faculty in 1997. She received a BA in journalism from the University of Georgia in 1976 and master's degree in science journalism from the University of Wisconsin in 1982.