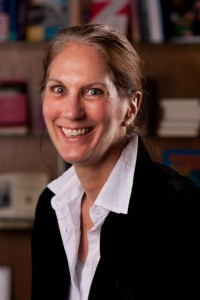 608-263-2199
jefair@wisc.edu

Jo Ellen Fair is professor of journalism and mass communication in the School of Journalism at the University of Wisconsin-Madison. She also is director of Global Studies, World Affairs and Global Economy, the undergraduate International Studies Major, and the interdisciplinary doctoral program in development studies. She is the former director of the African Studies Program. Her research is international, humanistic, and interdisciplinary. Thematically, it links journalism, media studies, visual cultures, popular culture, and social theory. Geographically, it centers on Africa.
Fair's current research addresses two primary concerns. The first of these is the way in which images and ideas circulating through global popular culture are taken up, co-opted, localized, and used to open discourses about social change and new social practices for youth in urban centers of Africa. Her second concern is the relation between media and politics in Africa and elsewhere, including how those who experienced authoritarian rule remember, express, and perform their political trauma and liberation and how media are constrained and empowered to tell these stories. She is currently working on a project on post-conflict narratives and images in Liberia.
She has been the recipient of the Vilas Associates Award and the Vilas Life Cycle Professorship. On campus, she currently serves on the advisory boards of the Humanities Center and Public Humanities, the Global Health Initiative and was elected to the University Faculty Compensation and Benefits Committee. She serves an editor for the book series, "Communication, Society, and Change" and as a reviewer for numerous communications and African Studies journals. She also has conducted journalism-training workshops in Nigeria, Ghana, Benin, Senegal, Zambia, South Africa, and Namibia.
Fair earned her BA in mass communication from Purdue University in 1982 and her Ph.D. in mass communication from Indiana University in 1988.