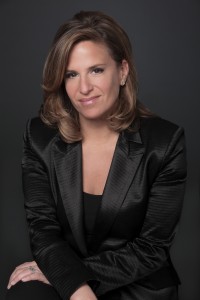 "In the Room Where It Happens: PR Tales from Inside the News Biz"
Tuesday, March 8, 2016, 4 pm
James L. Hoyt Multimedia Classroom
2195 Vilas Communication Hall
821 University Avenue, Madison, WI
Event is free and open to the public.
Ali Zelenko has spent her career working for many of the highest-profile brands in media, including NBC News, CNN, TIME, Fortune and PEOPLE magazines. Her role has been a unique one: to manage coverage of the media…by the media.
This alumna of the School of Journalism returns to Madison to share a few lessons she's learned over the last two decades—the good, the bad and the ugly—and she'll take your questions. Please join us for an informal, fun, behind-the-scenes look at a PR insider's view from the center of the news business.
SJMC's resident video journalism expert Pat Hastings will moderate the Q&A session.
Sponsored by UW-Madison School of Journalism and Mass Communication,
with support from the Robert and Judith Taylor Journalism Fund.