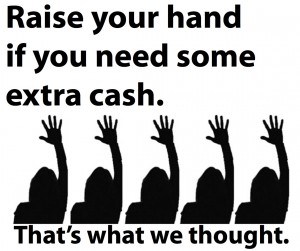 The School of Journalism and Mass Communications is pleased to announce our 2011–12 undergraduate scholarships!
The J-school has one of the most generous scholarship programs on campus, making your application very worthwhile. Last year we gave out more than 60 scholarships, ranging from $500 to full out-of-state tuition. All J-school students are eligible—including seniors.
Students may apply from Thursday, December 1 through Friday, December 9. Recipients will be announced at the end of February.
To make the online application process easier, we encourage students to follow these tips:
Once you begin the online application process, you can't save your work. Also, no changes can be made to your application once you are finished. Therefore, when you start the application, you need to complete it in its entirety. Set aside the time to complete the online process from start to finish.
Have your resume on hand, including any volunteer or paid experience, student organization involvement, and awards or honors.
Write a personal statement ahead of time, which summarizes your career goals and reasons for choosing those goals.
The online scholarship link will go live on December 01, 2011:  http://scholarships.journalism.wisc.edu