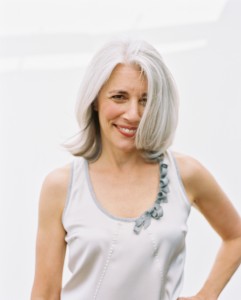 "Empathy Rules: Opening Hearts, Minds and Markets"
4:00-6:00 p.m. Thursday, April 4, 2013
Parliamentary Room
4070 Vilas Communication Hall
821 University Avenue
University of Wisconsin-Madison
This event is free and open to the public.
Teresa Alpert is Director of Crimea River Ltd., a London-based global brand consultancy that works with entrepreneurial businesses large and small.
Ms. Alpert is a Wisconsin native and graduate of the UW-Madison.  Her diverse career path began as special education teacher working with mentally and emotionally challenged teens and adults, an experience that has proven invaluable in the business world. She left the classroom to become an engineer and strategic marketer for ATT/NYNEX specializing in future technologies. After ten years in high tech, she entered the advertising business.
Over the past two decades, Ms. Alpert has led campaign strategy at McCann Erickson, DDB, Ogilvy, and Lowe and Partners Worldwide.  In that capacity she has helped burnish insight into resonant, results-producing campaigns for a roster of global brands including IBM, Unilever, Nokia, Compaq, Mobil Oil, L'Oreal, and iVillage.com. She has also helped smaller, emerging brands–from fashion labels to IT start-ups–find their footing, their voice, and their audience.