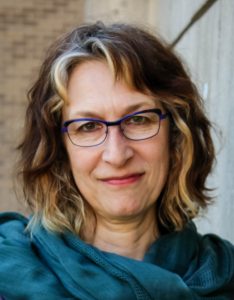 Lisa Aarli was honored as a 2016-17 recipient of the College of Letters and Science Academic Advising award in a ceremony April 13. The prestigious awards are given to staff who represent the best of the best in the College of L&S.
Faculty in the School of Journalism and Mass Communication submitted application materials on Aarli's behalf outlining her tireless dedication to students and the impact she has since joining SJMC.
"From the moment she joined the School of Journalism and Mass Communication, Lisa Aarli has been quick to jump in and help whenever and however she is needed. First, it was to revise the Ph.D. handbook to better serve the school's students. Later, it was to create a professional development program that gives graduate students needed skills and tools.
"All the while, Lisa has served as the sole department resource on all aspects of the graduate program, guiding students through requirements and also supporting them in any issue or decision they face.
"She has been the major advocate for graduate students," says department director Hemant Shah. "She knows all the students by name and is a go-to contact for them, both professionally and often personally."