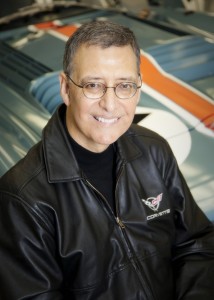 By Jacob Sattler, JBA x 2014
Paul Ingrassia, Pulitzer Prize-winning journalist and University of Wisconsin-Madison School of Journalism and Mass Communication alum, was named managing editor of Reuters in January. Reuters reports world events and offers business information services to many markets, including financial, legal and media.
Ingrassia, who has spent much of his career writing about the auto industry, worked for 31 years at The Wall Street Journal and its parent company, Dow Jones, as a reporter, editor and executive before joining Reuters. During that time, he received the 1993 Pulitzer Prize – along with Joseph B. White – for coverage of the crisis at General Motors. Ingrassia also wrote three books about the auto industry. His most recent book, Engines of Change: A History of the American Dream in Fifteen Cars, was cited by Bloomberg as one of the most notable books of 2012.
Ingrassia earned his bachelor's degree in journalism from the University of Illinois at Urbana-Champaign before earning his master's degree, also in journalism, from UW-Madison in 1973.