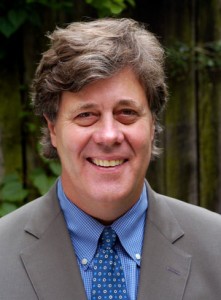 The University of Wisconsin-Madison School of Journalism is pleased to announce the creation of a graduate student scholarship fund in honor of David and Elliott Maraniss.  The scholarship is named for David Maraniss, who will receive an Honorary Doctor of Letters Degree from the University on May 16, as well as his late father, Elliott Maraniss, who worked as a reporter and editor at The Capital Times in Madison from 1957 to 1983.  The scholarship will be awarded to graduate students in the UW School of Journalism and Mass Communication who intend to pursue careers in news writing or editing, with a preference given to minority applicants.
David Maraniss, who attended the UW-Madison, has been a reporter and editor at The Washington Post since 1977.  He earned the Pulitzer Prize in 1993 for his reporting on Bill Clinton's early career.  Maraniss is also the author of ten books, including biographies of Barack Obama and Vince Lombardi, as well as a much respected account of the Vietnam war and the antiwar movement, They Marched Into Sunlight, published in 2003. The School of Journalism and Mass Communication presented David with a Distinguished Achievement Award in 1998.
"We are very honored, particularly as David has generously offered to complement this scholarship award with personal mentoring of award winners.  That, in itself, is an extraordinary gift," commented James L. Baughman, a long-time member of the Journalism faculty and former director.
David wanted very much to honor his father.  "He was my mentor and my hero," he said.  The preference for minority students also is a tribute to Elliott Maraniss, a great editor, who championed the hiring of African-American and female reporters in the newsroom.
We invite others to support the David Maraniss and Elliott Maraniss Scholarship. To make a gift online, please visit: http://supportuw.org/giveto/MaranissScholarship
To make a gift via surface mail:
Check payable to: UW Foundation – Maraniss Scholarship
UW Foundation
U.S. Bank Lockbox
Box 78807
Milwaukee, WI  53278
For any questions about making a gift, please contact Jennifer Karlson at the UW Foundation: 608-262-7225 or Jennifer.karlson@supportuw.org