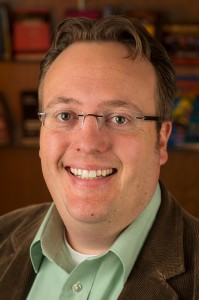 Democratic attorney general candidates to debate at UW Law School
The School of Journalism & Mass Communication's Professor Michael Wagner will co-moderate a debate among the Democratic candidates for attorney general, along with Professor Erin McBride, director of the UW Law School's Government and Legislative Clinic. WORT, 89.9 FM in Madison, will broadcast the debate live. University of Wisconsin Law School, WisPolitics.com and radio station WORT will host a debate between the Democratic candidates for Wisconsin attorney general on Aug. 5 at noon.
The hour-long debate will be held in room 2260 of the UW Law School. The public is welcome to attend. If you plan to attend, please arrive by 11:45 a.m.
The Democratic candidates for attorney general are Jefferson County District Attorney Susan Happ, Dane County District Attorney Ismael Ozanne and state Rep. Jon Richards. The primary will be held Tuesday, Aug. 12.
The Democratic primary winner will face the lone Republican in the race, Brad Schimel, the Waukesha County district attorney. The general election will be held on Tuesday, Nov. 4.