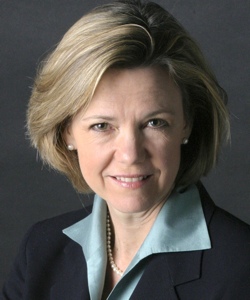 Dana Priest
6:30 p.m. Tues., February 28, 2012
Fluno Center, Howard Auditorium
601 University Avenue
University of Wisconsin-Madison
Dana Priest is an American author and Pulitzer Prize-winning journalist whose work focuses on intelligence and counterterrorism. As one of The Washington Post's specialists on National Security she has written many articles on the United States' "War on terror." In 2006 she won the Pulitzer Prize for Beat Reporting for her reporting on black site prisons and in 2008 The Washington Post was awarded the Pulitzer Prize for Public Service for the reporting of Priest and Anne Hull and photographer Michel du Cille at Walter Reed Army Medical Center.
Priest's most recent book, "Top Secret America: The Rise of the New American Security State" was published in September, 2011. Co-authored with William Arkin, it uncovers and explores the top-secret world the U.S. government created in response to the 9/11 terrorist attacks. Her previous book, "The Mission: Waging War and Keeping Peace with America's Military" was published in March, 2003.
The Nafziger Lecture is made possible through generous donations from alumni, friends and the family of Ralph O. and Monona H. Nafziger.