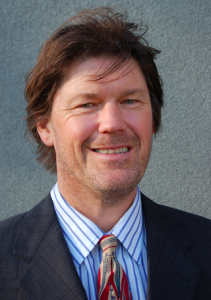 IVAN L. PRESTON RESEARCH COLLOQUIUM
"Branding Climate: How Americans Can Build the Political Will to Solve Climate Change"
Friday, April 17, 2014, 3:00 – 4:30 PM
Room 2195 (James L. Hoyt Multimedia Classroom)
821 University Avenue, Madison, WI
This event is free and open to the public.
Parking is available in lots 17, 20 and 80.
Solving climate change requires (amongst other things) putting a significant price on carbon dioxide emissions. For twenty years, heavily-resourced efforts by environmental activists to pass such legislation have failed. The dominant environmental organizations failed to generate popular support for climate policy—there is no "political will"—and so special interest politics has prevailed. These campaign strategies (by Gore, Lakoff, McKibben, Klein et al.) were badly flawed; they couldn't work. Environmentalists have been outmarketed by the "Carbon-Right" every time. I will explain why this is so. And then I will develop a new climate brand strategy designed to drive the political will to pass a very aggressive carbon tax, adapting theories and methods from the "dark arts" of marketing that progressives usually shun.
Holt's visit is cosponsored by the Department of Marketing in the School of Business, the Center for Sustainability and the Global Environment (SAGE), the Department of Civil and Environmental Engineering, and the Office of Sustainability, for whom he will deliver Weston Lecture on Wednesday, April 15 @ 4:30 (http://www.sage.wisc.edu/weston/). 
About Douglas Holt: Douglas Holt is Founder and President of the Cultural Strategy Group, a brand strategy firm with major corporate and social enterprise clients throughout the world. He pioneered the discipline of cultural branding in two influential books How Brands Become Icons and Cultural Strategy. Previously, he was a professor at the Harvard Business School and Chair of Marketing at Oxford. He also runs Planet Strategy, a pro bono subsidiary dedicated to building strategy to fight climate change and planetary overshoot issues.  For more information and as well as articles, see culturalstrategygroup.com and douglasholt.org.
The Preston Colloquium is made possible through generous donations from alumni, friends and the family of Ivan L. Preston.