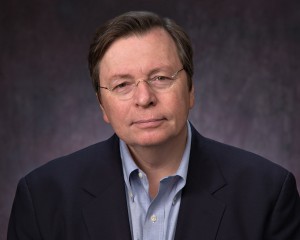 RALPH O. & MONONA H. NAFZIGER LECTURE
"Investigative Journalism and the Future of Truth"
Thursday, October 9, 2014, 4 – 6 PM
Howard Auditorium, The Fluno Center
601 University Avenue, Madison, WI
This event is free and open to the public.
Chuck Lewis will be on hand to autograph copies of his 2014 book, 935 Lies: The Future of Truth and the Decline of America's Moral Integrity, after the lecture. Books will be available for sale before and after the lecture.
Parking is available in lots 17, 20 and 80.
Lewis will talk about some of the most significant misrepresentations by those in power in the U.S., in government and major corporations, and the role of journalists in exposing them (or not) since 1950. And he will discuss how the professional journalism landscape has changed in recent decades and the evolution of the nonprofit journalism ecosystem.
What are the implications for journalism and for democracy if citizens do not have timely, accurate news information? For our society and for the education of tomorrow's working journalists, amidst the ever-changing information technologies, what is possible? And more broadly, what is the future of truth?
About Charles Lewis: Charles Lewis is a professor of journalism and the founding executive editor of the Investigative Reporting Workshop at the American University School of Communication in Washington, D.C. A former ABC News and CBS News 60 Minutes producer, he founded the award-winning Center for Public Integrity and its International Consortium of Investigative Journalists, the first global network of premier investigative reporters to develop and publish online multimedia exposés across borders. He is the author of 935 Lies: The Future of Truth and the Decline of America's Moral Integrity (2014), and the co-author of five Center books: The Buying of the President (1996), The Buying of the Congress (1998), The Buying of the President 2000, The Cheating of America (2001), and The Buying of the President 2004, a New York Times bestseller. He was awarded a prestigious MacArthur Fellowship in 1998, and in 2004, he was given the PEN USA First Amendment award "for expanding the reach of investigative journalism, for his courage in going after a story regardless of whose toes he steps on, and for boldly exercising his freedom of speech and freedom of the press."
The Nafziger Lecture is made possible through generous donations from alumni, friends and the family of Ralph O. and Monona H. Nafziger.