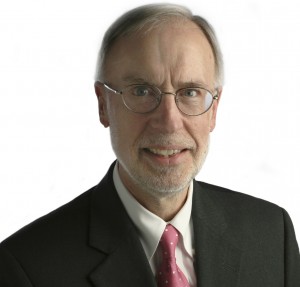 "The Political Landscape After the 2012 Election"
5:00-7:00 p.m. Thursday, November 29, 2012
H.F. DeLuca Forum, Wisconsin Institute for Discovery
330 N. Orchard St.
University of Wisconsin-Madison
This event is free and open to the public.
Parking is available in lots 17, 20 and 80.
Dan Balz is Chief Correspondent at The Washington Post. He joined the Post in 1978 and has been involved in the news organization's political coverage as a reporter or editor throughout his career. During his time at the Post, he also has served as National Editor, White House correspondent and Southwest correspondent based in Texas. He also briefly reported from London in 1997.
He is a regular panelist on PBS's "Washington Week" and MSNBC's "Daily Rundown" and has been a frequent guest on PBS's "NewsHour," NBC's "Meet the Press," CBS's "Face the Nation," and many other programs.
He has co-authored two books: "Storming the Gates: Protest Politics and the Republican Revival" (1996) and the New York Times best seller "The Battle for America 2008: The Story of an Extraordinary Election" (2008).
Balz is a past recipient of the American Political Science Association's Carey McWilliams Award for political coverage. In 2003, he shared the Gerald R. Ford Award for coverage of the presidency. In 2011, he won the Merriman Smith Award for deadline writing about the presidency and the National Press Club's Lee Walczak Award for political analysis.
The Nafziger Lecture is made possible through generous donations from alumni, friends and the family of Ralph O. and Monona H. Nafziger.