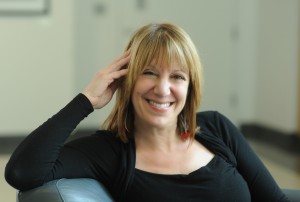 IVAN L. PRESTON RESEARCH COLLOQUIUM
"When is a Crisis a Crisis?"
Friday, October 24, 2014, 3:30 – 5:00 PM
Room 2195 (James L. Hoyt Multimedia Classroom)
821 University Avenue, Madison, WI
This event is free and open to the public.
Parking is available in lots 17, 20 and 80.
This talk addresses current rhetoric about what is commonly called the crisis in journalism. It focuses particularly on discussions of new media as a way of underscoring the problems inherent with invoking the idea of crisis to explain the current challenges facing journalism.
This event is co-sponsored by the Mosse/Weinstein Center for Jewish Studies.
About Barbie Zelizer: Barbie Zelizer is the Director of the Scholars Program in Culture and Communication at the University of Pennsylvania's Annenberg School for Communication. A former journalist, Zelizer is known for her work in the area of journalism, culture, memory and images, particularly in times of crisis. She has authored or edited thirteen books, including the award-winning volumes About To Die: How News Images Move the Public (Oxford, 2010) and Remembering to Forget: Holocaust Memory Through the Camera's Eye (Chicago, 1998), and over a hundred articles, book chapters and essays. Recipient of a Guggenheim Fellowship, a Freedom Forum Center Research Fellowship, a Fellowship from Harvard University's Joan Shorenstein Center on the Press, Politics, and Public Policy, and a Fellowship from Stanford University's Center for Advanced Study in the Behavioral Sciences, Zelizer is also a media critic, whose work has appeared in The Nation, PBS News Hour, The Huffington Post, Newsday, and other media organizations.
The Preston Colloquium is made possible through generous donations from alumni, friends and the family of Ivan L. Preston.