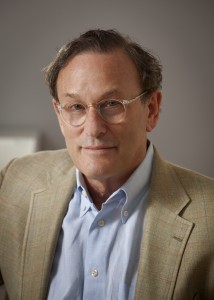 IVAN L. PRESTON RESEARCH COLLOQUIUM
"The Crisis of Journalism Reconsidered: Cultural Power"
Tuesday, September 23, 2014, 3:30 – 5:30 PM
5055 Nafziger Conference Room
821 University Avenue, Madison, WI
This event is free and open to the public.
Parking is available in lots 17, 20 and 80.
The history of journalism has been marked by continuous eruptions of "crisis." Just as current anxieties have been triggered by computerization and digital news, so were earlier crises of journalism linked to technological shifts that demanded new forms of economic organization. Digital production has created extraordinary organizational upheaval and economic strain. If news producers are making efforts to adapt professional journalism to the digital age while maintaining journalistic civil values, are there parallel adaptations from the digital side? In what ways does non-professional "citizen journalism" reflect democratic values and expanding public discussion? In what ways is digital journalism becoming more like professional journalism?
About Jeffrey C. Alexander: With Ron Eyerman, Philip Smith, and Frederick Wherry, Jeff Alexander is Co-Director of the Center for Cultural Sociology (CCS). He works in the areas of theory, culture, and politics. An exponent of the "strong program" in cultural sociology, he has investigated the cultural codes and narratives that inform diverse areas of social life.
The Preston Colloquium is made possible through generous donations from alumni, friends and the family of Ivan L. Preston.