Tom Beckman
Adjunct Instructor; Owner, 28 Power Communications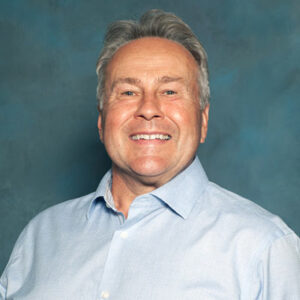 For the last 10 years, Tom Beckman has helped transform companies, brands, and people through the power of storytelling as the owner of 28 Power Communications. He provides a combination of strategic thinking, creative energy, and extensive experience, and companies rely on him to develop and implement effective, simple, and integrated strategies that communicate more effectively with customers, media, employees, industry influencers, and other key stakeholder groups.
Some of his accomplishments over his career include:
Helped a global digital energy company create a more customer-centric culture by creating and facilitating a series of workshops for employees at six locations around the U.S.
Created a conversation about water scarcity with employees, customers, media, government leaders and organizations, and other key groups in Australia during a three-week campaign, building in a sales pipeline of more than $125MM for a global water technology company and securing media coverage in nearly every major news outlet.
Introduced a new series of foundational Beliefs to employees of a water technology company by featuring key employees and leaders in a series of videos and companion materials.
Led a nationally-recognized, consumer marketing campaign to introduce 4D ultrasound.
A global financial technology company hired Tom to lead communications for a program that awarded grants of $10,000 to minority-owned small businesses around the US to help them get Back2Business during and after the pandemic. Tom wrote executive talking points, employee messages, merchant profiles, news releases, and more to help communicate this community-focused program.
He has worked on 20+ acquisitions.
Led the national conversation about electric vehicles through an integrated campaign that generated more than 500MM media impressions in nearly every major news outlet over six months.
His work has appeared in nearly every major US news outlet.
He is an advocate for global messages in local markets with experience working in 20+ countries.
A graduate of the J-School, Beckman has been a frequent guest speaker on the power of your personal brand. For the first time this fall, he will be teaching a new course he created called the Anatomy of Marketing Message Strategies (J475).