Kiran Bhatia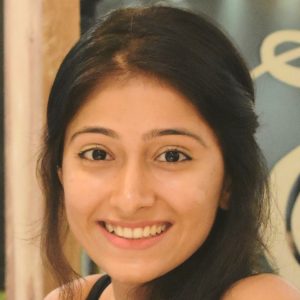 Kiran Vinod Bhatia is a doctoral student at the School of Journalism and Mass Communication, University of Wisconsin-Madison. A critical-digital ethnographer by training, her scholarship largely explores the links between Social Networking Sites (SNS), digital affordances, and the enactment of politico-religious identities among young people in India.  With a regional research focus on South Asia, her published papers strive to unpack the rise of exclusive politics, disinformation, and ethnic nationalism in India. Her work has been published in Journal of Children and Media, Journal of Youth Studies, Journal of Communication Inquiry, Asian Journal of Communication, Journal of Adolescent & Adult Literacy, among others.
She is currently a fellow at the Muslim Women in Media Training Institute at the University of California, Davis. Before joining UW Madison, she was awarded a four-month research fellowship to work at the Simon Fraser University on her project related to media education and digital literacy among adolescents. Under the Center for International Mobility, Finland, she was awarded a fellowship to attend summer school at the School of Communication, University of Tampere. The aim of this summer school was to collaborate with media educators from Finland and develop a critical media education curriculum to help young people challenge practices of religion discrimination in their communities. She also received the 'Young Researcher from India' award and was invited to present her work at the UNESCO sponsored Media Literacy Information Week, 2019, held in Latvia and Lithuania. Bhatia was one of the ten scholars from India who were invited to Japan to participate in JENESYS 2.0, a Youth Exchange Project between universities in India and Japan, funded by SAARC Japan Fund in 2014.
She has worked with school students, village-/town communities, and high school teachers in several parts of Gujarat, India, co-creating/conducting media education classes with them. She has co-authored a book based on this project, Challenging Discriminatory Practices of Religious Socialization among Adolescents Critical Media Literacy and Pedagogies in Practice (Palgrave Macmillan 2019). She is working on her second book project: developing a theoretically rigorous, easy-to-use guide for parents and educators on how to raise civic-minded children in a plural and fragmented world.
Her research draws force from the desire to dismantle systems of oppression and violence in our societies. Bhatia believes that critical education and thinking has the potential to change the ways in which we engage with others and our lived realities. Through her scholarship, she intends to uphold her moral obligation to principles of justice and equality.
ResearchGate: https://www.researchgate.net/profile/Kiran_Bhatia3