Ceri Hughes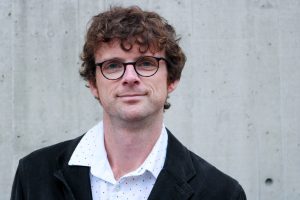 Ceri is a PhD student who hails from Wales. He earned both his B.A. in Journalism and Broadcasting and his M.A. in Political Communication from Cardiff University. He has worked as a research analyst and union officer for the Welsh Government. He studies minor/alternative political voices and the role the media plays in relaying them (or not). His other area of interest is the role of religious discourse in the political arena.
Ceri has been a TA for J202: Mass Communication Practices and J335: intermediate reporting.
He has been a PA for the Civic Culture and Contentious Politics research group from Summer 2017 to present, participating in the study, "Communication Ecologies, Political Contention, and Democratic Crisis.". He was previously a PA for "Project DATA: Digital Ad Tracking and Analysis" Fall 2015 – Fall 2016.
More at www.cerihughes.com