Cam Cieszki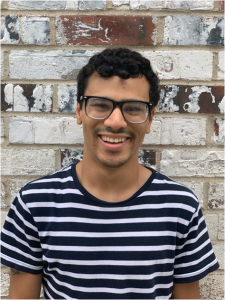 Cam Cieszki is a graduate student pursuing a professional master's degree with a focus on arts and entertainment journalism and film criticism.
During his time as an undergraduate student at UW-Stevens Point, he wrote as an Arts and Entertainment Editor for the student-produced newspaper The Pointer. He acted as Co-Editor-in-Chief of The Pointer from 2019-2020.
Cam aims to cover media criticism through an intersectional feminist lens. He's also interested in expounding his love for uncanny and cheesy films.
Twitter: @camjcieszki