Omar Dumdum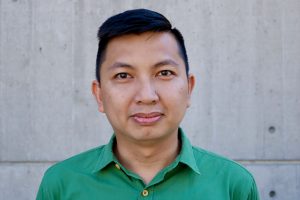 Omar O. Dumdum ("doom-doom") is a PhD Candidate in Mass Communication, double minoring in Political Science and Global Studies. His research broadly investigates the relationship between the news media and understudied elites in political communication, such as international organizations, police and the military, political clans, and other privileged groups that influence/are influenced by the press, with a focus on the Philippines.
His dissertation aims to theoretically elevate the news media as a significant non-state actor in international relations by examining how the press influences global norms and policies directly to international organizations and indirectly through public opinion. He is supervised by Prof. Michael W. Wagner.
Omar's articles are published or forthcoming in Political Communication, Mass Communication and Society, New Media & Society, and The Handbook of Communication and Media in the Global South (Routledge), among others. He has been honored twice by the International Communication Association (ICA) for his solo-authored papers (Top Student Paper in Mass Communication Division; Larry Gross Award in LGBTQ Studies).
He is currently a member of UW–Madison's International Student Advisory Board (ISAB), where he sits in search committees for important university positions, among other tasks. Outside the university, Omar is affiliated with the World Bank's "Future of Multilateralism" project and Univerzita Karlova's Global Flows of Political Information.
Website: omardumdum.com