Jianing Li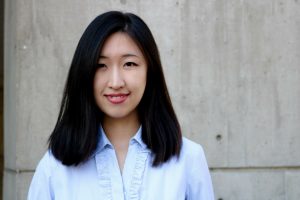 Jianing Li is a PhD student and a Knight Scholar of Communication and Civic Renewal in School of Journalism and Mass Communication at University of Wisconsin-Madison. Li's research centers on misinformation, misperception and fact-checking in new communication ecologies. Using computational, experimental and social neuroscience methods, Li's work examines citizens' knowledge in contested political and public health issues, psychological and contextual mechanisms contributing to misperceptions, dissemination of and discourse around misinformation in digital media environments, and effective corrective messages that facilitate belief and attitude updating.
Li's work has appeared in Journal of Communication, Political Communication, and Social Media + Society, and in book chapter form at Routledge. She also publishes public-facing analyses in outlets such as Brookings TechStream and provides ongoing research support and content production for COVID-19 Wisconsin Connect, a mobile and desktop app offering misinformation correction, social support and helpful resources about COVID-19 to Wisconsinites.
Her professional experiences include social media intern at Penguin Random House and Sina Com Technology (China), research assistant at Peking University, and teaching and project assistant at University of Wisconsin-Madison.
Google Scholar: https://scholar.google.com/citations?user=2tjHRqUAAAAJ&hl=en&oi=ao
Publons: https://publons.com/researcher/3172568/jianing-li/peer-review/