Hyun Suk Kim
Visiting Scholar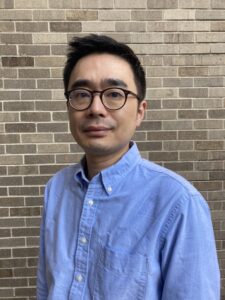 Hyun Suk Kim is an associate professor in the Department of Communication at Seoul National University in South Korea. His research centers on message effects in health and political contexts.
Hyun Suk's past and current research projects have addressed the areas of viral and persuasive communication, with a focus on message design and effects, social influence, social and digital media, behavior change theories, message tailoring using recommendation algorithms, and quantitative and computational social science methods. His most recent research content-analyzes news articles that fact-check (mis)information and examines how message features drive audience selective exposure to, as well as acceptance and social sharing of fact-checking information.
Hyun Suk's work has appeared in scholarly journals including Journal of Communication, Digital Journalism, Media Psychology, Proceedings of the National Academy of Sciences, and Computational Communication Research. His research has won awards from the International Communication Association, National Communication Association, and The National Academy of Sciences of the Republic of Korea.
Prior to Seoul National University, Hyun Suk was an assistant professor in the School of Communication at The Ohio State University. He received his PhD in Communication from the Annenberg School for Communication at the University of Pennsylvania, and his MA and BA in Communication from Seoul National University.
Email: hkim2235@wisc.edu
Email: hyunsuk.kim@snu.ac.kr