Jacob Kushner
Adjunct Instructor; Freelance International Correspondent
Website

Twitter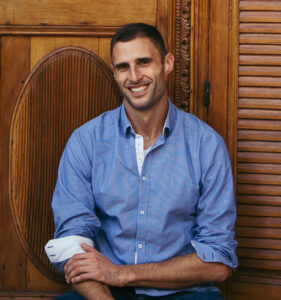 Jacob Kushner is an international correspondent who writes magazine and other longform stories from Africa, Germany, and the Caribbean. He reports on migration and statelessness, science and global health, history and foreign aid, terrorism and violent extremism, climate change, and wildlife.
His writing has appeared in The New York Times, The New York Times Magazine, The Atlantic, The New Yorker, Harper's, National Geographic, The Economist, VQR, The Atavist, WIRED, Foreign Policy, and VICE.
He is the author of China's Congo Plan, which was favorably reviewed in The New York Review of Books. His forthcoming book, Look Away: A True Story of Murders, Bombings, and a Far-Right Campaign to Rid Germany of Immigrants, will be published in spring 2024 by Grand Central (Hachette).
Originally from Milwaukee, Wisconsin, Jacob graduated from UW-Madison with a B.A. in Journalism and Latin American, Caribbean & Iberian Studies. In Madison he wrote for The Daily Cardinal, edited La Comunidad News, and interned with Wisconsin Watch. He received his M.A. in Political Journalism from Columbia University and researched far-right extremism as a Fulbright scholar in Berlin.
Jacob has worked as a foreign correspondent in Haiti, the Dominican Republic, Kenya, and Germany. He speaks Dominican Spanish, Haitian Creole, conversational German, and basic French.