Soo Yun Kim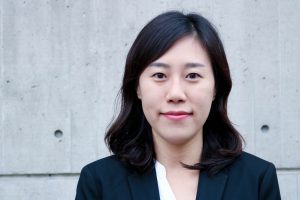 Soo Yun is a Ph.D. candidate in the School of Journalism and Mass Communication at UW-Madison. Her research centers around exploring the interplay between media, publics, and stakeholders with a focus on science and health communication in today's digital networked society. She explores how information is produced, consumed, and shared in the new media environment to shape public attitudes and behaviors in the era of information crisis, and to find better ways to strategically communicate. Also, she is interested in the ways in which predisposition values and communication activities come into play beyond the information environment when science and health issues are politicized and the boundaries between scientific facts and misinformation blur.
Her dissertation investigates public opinion about climate change by focusing on attitude extremity by revisiting the existing climate change attitude measurements and develop new ways to capture people in the end of attitude spectrum: climate change deniers and climate change doomsayers. Furthermore, she examines how people in each perceive and evaluate the others based on their own climate change attitude. Given the challenges of politicization and polarization in the topic of climate change, understanding what makes the difference in attitude strength and the way people perceive others may contribute to the development of more effective communication strategies to bridge the gap between research, practices, and publics.
She holds an M.A. in Journalism at University of South Carolina-Columbia and B.S. in Management with a concentration in Marketing and a minor in Communication at Purdue University.
Website: https://www.itsooyunkim.com/