By Jacob Sattler, JBA x 2014
Three School of Journalism and Mass Communication faculty members have earned major UW-Madison research and teaching awards. Lewis Friedland, Karyn Riddle and Dhavan Shah were recognized for their outstanding contributions.
Friedland earned a 2013-2016 College of Letters and Science Leon Epstein Faculty Fellow position for his research, teaching and service. The award honors Leon Epstein, UW-Madison political science professor and dean of L&S from 1965 to 1969. Friedland focuses on new communication ecologies, civic and citizen journalism, communication and society, and the role of media in civil society and public life.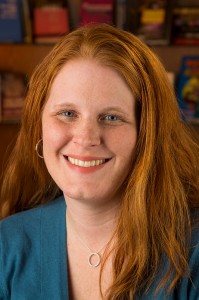 Riddle earned the Class of 1955 Distinguished Teaching Award for her contributions in the classroom. In addition to her considerable scholarly acumen, Riddle has repeatedly demonstrated her accomplishments as a teacher. She focuses on media psychology and strategic communication at both the graduate and undergraduate level, including the effects of media on children.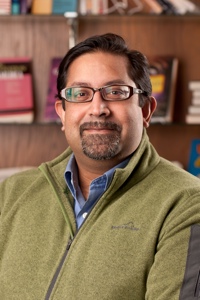 Shah earned the Kellett Mid-Career Faculty Researcher Award. The award recognizes a UW-Madison faculty member who is seven to 20 years past promotion to a tenured position. Shah was recognized for the quality, significance and productivity of his research on the effects of information and communication technologies on social judgments, civic engagement and health management.
Congratulations to these exceptional SJMC faculty members on earning three of the university's key honors.