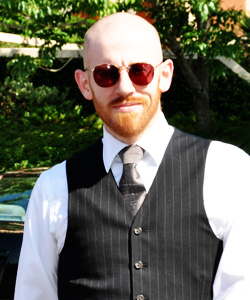 Aaron S. Veenstra received his Ph.D. in Mass Communications from the
School of Journalism and Mass Communication in 2009 and is now an
Assistant Professor in the School of Journalism at Southern Illinois
University Carbondale. His research focuses on political communication
and new media, particularly the social and psychological implications
of social media use for political participation, social movement
organization, and news evaluation. His work has been published in
venues including CyberPsychology & Behavior and Journal of
Computer-Mediated Communication. At SIUC, he has taught research
methods and new media theory, and established the New Media Study
Group, a faculty-student collaborative research initiative.