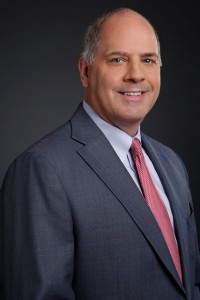 Greg Hughes is currently the Senior Vice President, Communications, for NBC Sports Group. He has strategic oversight of the communications and media relations strategy for the entire NBC Sports Group's portfolio, including NBC Olympics, NBCSN, Golf Channel, NBC Sports Radio and the 10 NBC Sports Regional Networks and their respective digital assets.
Prior to NBC Sports Group, Hughes spent 19 years with Turner Broadcasting (1987-2006), the last 16 as the strategic leader of all sports-related public and media relations efforts. He also served as Senior Vice President, Turner Entertainment Group Press Strategy. Hughes led publicity and communications for TNT's coverage of the NBA (1990-2006), NFL (1990-97) and three Winter Olympics (1992, '94 and '98), and was also in charge of communications strategy for five Goodwill Games, the Atlanta Braves and Atlanta Thrashers, and numerous other events and Turner network properties.
From 2007- 11, Hughes served as President of Sedan Communications, Inc., a public relations firm he founded that represented major sports media companies, events and businesses, including NBC Sports, NBC Olympics, Universal Sports Network, The Whistle, Sportsman Channel, US Road Sports, Banded Nation and the Atlanta Braves.
Hughes received a bachelor's degree in journalism with an emphasis on Public Relations from the University of Wisconsin-Madison, and is on the Board of Visitors for the university's School of Journalism and Mass Communications. He received the school's Distinguished Service Award in April 2012, and the Ralph Nafziger Award for Achievement in Journalism within 10 years of graduation (1997).