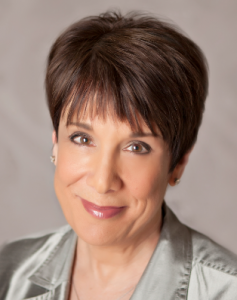 Julie Feldman owns Feldman Media LLC, specializing communication solutions with a focus in the areas of health, human resources and lifestyles. She produces award-winning videos for use on multiple media platforms, writes for various publications and blogs and assists clients in developing targeted messaging and public speaking skills.
Before Ms. Feldman opened Feldman Media LLC, she spent three decades crossing the country as a television news anchor and reporter in cities such as Nashville, Tennessee and Miami, Florida. In 1988 she returned home to Wisconsin to work for WITI-TV where she created and hosted a nightly news segment, Fox 6 Health Center. Her health reports aired on Fox Broadcasting outlets across the country and around the world. She also found great reward in creating and hosting the Fox 6 Adoption Network, helping children with disabilities find permanent homes. Ms. Feldman left WITI in 2008 to become a show supervisor and national correspondent for Health Corner, a weekly television series sponsored by Walgreens that aired on Lifetime Television.
Ms. Feldman holds a Bachelor's degree in journalism from the University of Wisconsin-Madison and enjoys returning to campus as a member of the UW-Madison board of visitors for the School of Journalism and Mass Communication. She also served as a board member for Women for MACC, a volunteer organization committed to finding a cure for childhood cancers and blood disorders.
In her leisure time, Ms. Feldman enjoys cooking, reading, gardening and yoga.