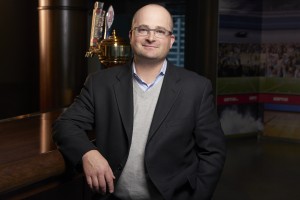 Peter Marino has more than 20 years of experience in public relations and strategic consulting.   As the Chief Public Affairs and Communications Officer for MillerCoors, Marino oversees Public Affairs, State and Federal Government Affairs, Corporate Social Responsibility, Environmental Sustainability and Communications, which comprises: Brand PR; Media Relations; Employee Communications; Sales and Distributor Communications; Meetings and Events; and Corporate Social Media.  Marino is a member of the Senior Leadership Team, the Strategy Committee and reports directly to the CEO.  In addition, Marino is a member of SABMiller's global Corporate Affairs Leadership Council.
Marino holds an MBA from The Anderson School at UCLA and a BA-Journalism from the University of Wisconsin at Madison.
Prior to receiving his MBA, Marino worked primarily on the agency side within the public relations industry. 
Upon graduation from UCLA, he joined the Los Angeles office of The Boston Consulting Group in 2002. At BCG, Mr. Marino worked in strategy, change management and cost-reduction within the healthcare, technology and music and entertainment sectors.
He left BCG in 2004 and returned to Chicago to start Dig Communications, a full-service PR agency based in Chicago.  Under Marino's leadership, Dig won many awards and grew at a double-digit CAGR.  Dig was known for outstanding creativity, client service and results.  Marino sold Dig to Olson, a holistic agency based in Minneapolis in November 2010. 
Marino left Olson in August 2012 to join longtime client MillerCoors.