Natasha Ali
Producer, HLN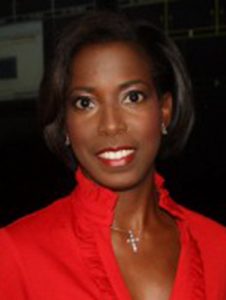 Natasha is currently a producer for HLN (formerly Headline News). She is currently working on developing and launching new programming for the 24-hour news network. She was previously a producer for Showbiz Tonight on the same network. Immediately before working at HLN, Natasha was a producer for ABC's World News Weekend where she covered breaking news such as Hurricane Katrina. Natasha spent nearly seven years at New York City's 24-hour news station NY1, where she covered everything from the tragic events of 9/11 to New York City's Fashion Week. Natasha started her career in Madison working at WKOW-TV and WISC-TV.
Natasha is a long-time member of the National Association of Black Journalists. Natasha is also an alum and active supporter of A Better Chance Inc. She is a passionate mentor for young people in her personal and professional life.
Natasha has been a member of the University of Wisconsin School of Journalism and Mass Communications Board of Visitors since 2010 and was named as a Wisconsin Alumni Association 'Forward Under Forty' honoree in 2013.
Natasha received her master's degree from the University of Wisconsin-Madison SJMC and her undergraduate degree in African American Studies from the University of Maryland at College Park.