Steven Potter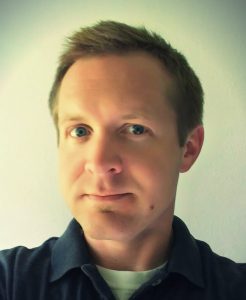 Steve is a graduate student pursuing a master's degree with a focus on multimedia reporting and data visualization.
He's been a reporter for more than 15 years and is a regular contributor to Isthmus newspaper, Milwaukee Magazine, Discovery magazine, Progressive magazine, Wisconsin People & Ideas magazine and other outlets. During his undergraduate studies at UW-Milwaukee, he wrote for the Milwaukee Journal Sentinel and The Shepherd Express.
His goal is to master (PUN INTENDED) the art of layering multiple types of storytelling (audio, video, print, graphics, etc.) to provide the reader/viewer/listener with an all-encompassing experience.