Soo Yun Kim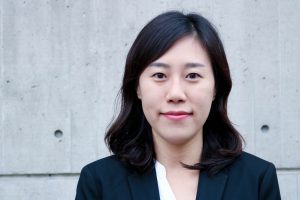 Soo Yun Kim is a ​Ph.D. candidate in the School of Journalism and Mass Communication with a focus on the politics of science in digital media. She is interested in the interplay between media representations, communication activities, and civic engagement in science and environmental issues.
In her dissertation, she is trying to build a better theoretical understanding of how science and environment get communicated in our democratic society by applying the concepts of issue publics. Particularly, she is exploring how issue publics of science and environmental issues are seeking and sharing information in current media environment and engage in political participation beyond electoral behavior.
Her teaching experience beyond the J-school including the Department of History of Science and the Robert F. and Jean E. Holtz Center for Science & Technology Studies puts her in unique position to understand the intersection of society, politics, and culture in science communication. Also, as a core member of interdisciplinary research group – Project DATA (Digital Ad Tracking and Analysis), she is investigating political advertisements in digital media to track sponsors or sources who ran issue campaigns in 2016 U.S. Election. The study and report from Project DATA was discussed in WIRED, Bloomberg, and the New York Times.
Find more about Project DATA: http://www.eyeonelections.com/
Prior to her study in J-school, she received her B.S. in Management ​(​concentration​ in ​Marketing and minor​ in​Communication​)​ at Purdue University and M.A. in Journalism at University of South Carolina.