Soo Yun Kim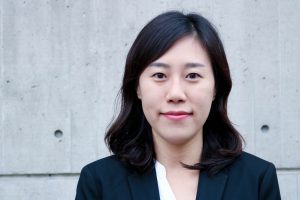 Soo Yun Kim is a ​Ph.D. candidate in the School of Journalism and Mass Communication with a focus on digital media and public engagement of science. Her research focuses on the interplay between media representations, communication activities, and civic engagement in science and environmental issues​.
She is particularly ​interested in how issue publics may offer a better conceptual framework for explaining citizens who are more extreme in their degree of scientific knowledge or ​their degree of polarization on ​a particular ​scientific issue as well as understanding widespread environmental consumer activism, especially in current media environment.
Her interdisciplinary teaching experience ​in the ​Department of History of Science and the Robert F. and Jean E. Holtz Center for Science & Technology Studies at UW-Madison provides her a unique perspective to explore ​how various actors – ​politicians, scientists, industries, media, interest groups, and public ​- impact the relationships among science, technology, and society. ​
Prior to her study in UW-Madison, she received her B.S. in Management ​(​major​ in ​Marketing and minor​ in​ Communication​)​ at Purdue University and M.A. in Journalism at University of South Carolina.