Kruthika Kamath
Lecturer; Ph.D. student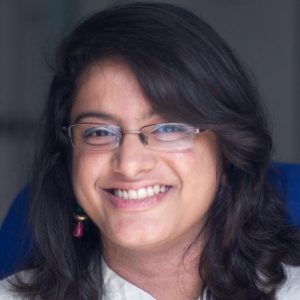 Kruthika Kamath is a doctoral candidate in the School of Journalism and Mass Communication. She is interested in analyzing the relationship between traditional media and social media coverage of social justice movements in India, particularly the current #MeToo movement and the abortion discourse in the U.S. One of her key areas of analysis is looking at patterns of care and acknowledgment in online and offline content, as well as representative framing of incidents covered by news media.
Currently, she is the Lead Teaching Assistant for J202: Mass Communication Practices and has also taught the course as a section TA. Additionally, she has also worked as a Project Assistant for the UW–Madison International Projects Office, a senior copywriter, a social media manager, and a UI/UX content writer.
Kruthika holds an M.Sc. and M.A. in Global Media and Communication from the London School of Economics and University of Southern California, respectively. And she received her B.A. in Mass Communications from Mount Carmel College in Bangalore, India.
Get in Touch
Website: www.kruthikakamath.com
Twitter: https://twitter.com/kruthika_kamath
LinkedIn: https://www.linkedin.com/in/kruthika-kamath/