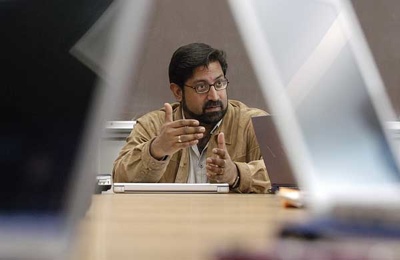 The School of Journalism & Mass Communication has over twenty permanent faculty and instructional staff, who work with a team of administrative, advisory, and technological specialists. Nearly all of our faculty members have significant professional experience, including print and broadcast reporting, documentary production, advertising, public relations, and social and political marketing. Many continue to use their skills professionally, consult with public and private sector organizations, and share their insights in the classroom.
These same faculty members work closely with graduate students with the goal of creating "stewards of the field" — future faculty who understand their area's history and place within the broader intellectual landscape of communications so they can effectively share research-based insights to constituents in and out of academics. SJMC faculty are internationally recognized in several areas:
civic and political communication
health, environmental, and science communication
history of media institutions
information technologies, social networking, and digital media
international, inter-cultural, and intra-cultural communication
law and ethics of media
processes and effects of mediated communication.