Kathryn McGarr
Assistant Professor
608-265-0408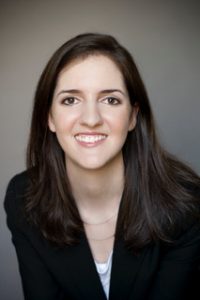 Kathryn McGarr is an assistant professor in the School of Journalism and Mass Communication at the University of Wisconsin-Madison. Her research focuses on twentieth-century American political history.
McGarr's current research is on the history of foreign policy reporters in Washington, D.C., from World War II through the early Cold War period. She traces how reporting practices and social networks among journalists built the capital's modern echo chamber and forged a consensus on America's foreign policy obligations—especially its responsibility for leading what became called the free world.
Before coming to Madison, McGarr wrote a biography of the Democratic power broker Bob Strauss, The Whole Damn Deal: Robert Strauss and the Art of Politics (Public Affairs, 2011).
She earned her Ph.D. in history from Princeton University, an M.S. in journalism from the Columbia University Graduate School of Journalism, and a B.A. in history from Stanford University.