Michael Wagner
Professor; Director of Graduate Studies
Twitter

Website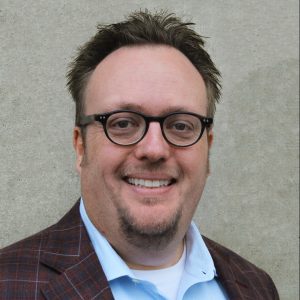 Michael W. Wagner is a professor in the University of Wisconsin-Madison's School of Journalism and Mass Communication.  His research, teaching, and service are animated by the question, "how well does democracy work?"  Wagner approaches this question from a variety of perspectives, incorporating into his work the study of political communication, political parties, journalism, public opinion, political psychology, political behavior, religion and politics, the presidency, and biology.
An award-winning teacher, Wagner teaches courses from the 200-to-800-levels focusing on reporting, political communication, media and behavior, physiology and communication, fact-checking (where he runs the fact-checking site The Observatory with Lucas Graves), public opinion and opinion writing. Wagner was a Madison Teaching and Learning Excellence Fellow at UW-Madison in 2012-13 and was named the Hazel R. McClymont Distinguished Teaching Fellow while on the faculty of the University of Nebraska-Lincoln's (UNL) Department of Political Science in 2012.  A vote of the student body named Wagner UNL's Outstanding Educator of the Year in 2009.  His research, teaching, and student mentoring earned him the UNL College of Arts and Sciences distinction of "Academic Star" in 2011. With colleagues Katy Culver and Stacy Forster and his student Megan Duncan, Wagner wrote an ebook called The Media Handbook for SJMC students.
Wagner publishes his work across a variety of disciplines and subfields in journals such as Journal of Communication, Political Communication, Annual Review of Political Science, Human Communication Research, Journalism and Mass Communication Quarterly, Mass Communication and Society, International Journal of Public Opinion Research, Journalism & Communication Monographs, Journalism Practice, American Behavioral Scientist, Political Research Quarterly, American Politics Research, Politics and Religion, Politics and Policy, The Forum, PS: Political Science and Politics and many others.  His latest book, Political Behavior in the American Electorate (with Elizabeth Theiss-Morse, William Flanigan and Nancy Zingale), was published by CQ Press.
Currently, Wagner is engaged in four major research projects and a variety of smaller studies.
First, he is completing a book manuscript with Edward G. Carmines and Michael J. Ensley called Beyond the Left-Right Divide: How the Multidimensional Character of Mass Policy Preferences Affects American Politics. To date, the project has produced four articles, a book chapter and a forthcoming book chapter.
Second, with faculty and graduate student members of the Civic Culture and Contentious Political group in the UW-Madison SJMC, he is completing a construction of the Wisconsin media ecology in the 21st century in order to understand how Wisconsin politics has arrived at the state in which it currently finds itself. To date, the project has produced publications in Journal of Communication and The Good Society.
Third, he is examining the antecedents to news coverage via survey experiments of American journalists who cover politics. Wagner gave an invited lecture in 2017 at the Chicago Area Behavior Workshop (CAB) at Northwestern last year to debut the project.
Fourth, he leads the Physiology and Communication Effects (PACE) Lab and research group at UW-Madison. Several student-led projects have been fielded in the lab and the team is moving forward on a major fact-checking project in 2017. To date, psychophysiological-oriented work has been published in the International Journal of Public Opinion Research.
Other current research projects include studies of the influence of academic research on policymaking, the effects of polling on the hostile media effect and examinations of "magical thinking" orientations on media attitudes (both with Mallory Perryman and Jordan Foley), partisan issue framing in the news media on the electorate (with Michael W. Gruszczynski), how people connect their religious views to their political preferences (with Amanda Friesen), the public consequences of political vilification in politics and the media (with Elizabeth Theiss-Morse and Dona-Gene Mitchell), the influence of public opinion polls on public opinion itself (with Edward M. Burmila), redistricting and representation (with Jonathan C. Winburn), the effects of "brand content journalism" (with Michael Mirer and Megan Duncan) and agenda-setting in a digital age (with Michael W. Gruszczynski).
Wagner earned his Bachelor of Journalism degree at the University of Nebraska-Lincoln in 1998.  He earned his Ph.D. in political science from Indiana University in 2006.  While at Indiana, Wagner was project director for the Center on Congress at Indiana University's Congressional Election Study in 2006.  Wagner has been on the faculty of the University of Delaware's Department of Political Science and International Relations (2006-7) where he moderated the televised senate debate between Senator Tom Carper and Jan Ting.  He was on the faculty of the University of Nebraska-Lincoln's Department of Political Science (2007-12) and College of Journalism and Mass Communications (2011-2012).  In between his undergraduate and graduate training, he worked as a political reporter for CBS 31/1470 WMBD-AM in Peoria, IL and 1110 KFAB-AM in Omaha, NE.  He also served as a press secretary on a congressional campaign during the 2000 election cycle.
When he isn't in his office or the classroom, Wagner, a native Minnesotan, enjoys spending time with his family, playing the guitar, golfing, kayaking on Lake Wingra, and fruitlessly rooting for the Minnesota Twins, Minnesota Vikings, and Minnesota Timberwolves.