Kathleen Bartzen Culver
Director, School of Journalism and Mass Communication; Professor; James E. Burgess Chair in Journalism Ethics; Director, Center for Journalism Ethics
Twitter

Website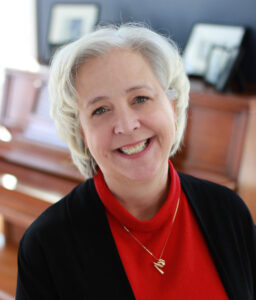 Kathleen Bartzen Culver is the director of and professor in the University of Wisconsin-Madison School of Journalism & Mass Communication, the James E. Burgess Chair in Journalism Ethics, and director of the Center for Journalism Ethics.
Long interested in the implications of digital media on journalism and public communication, Culver focuses on the ethical dimensions of social tools, technological advances and networked information. She combines these interests with a background in law and free expression. She also serves as visiting faculty for the Poynter Institute for Media Studies and was the founding editor of PBS MediaShift's education section.
Culver's current work explores emerging technologies, such as virtual reality, drones and sensors, and how their use in news affects both ethics and journalism's relationship with the public. She has examined journalism ethics during the Trump presidency and ideologically driven free expression controversies on college campuses.
As an integrated scholar at UW-Madison, Culver focuses on how to draw together strands from research, teaching and service to influence other researchers, practitioners, students and the public. The Center for Journalism Ethics has been an important vehicle for her work, engaging hundreds of people through annual conferences, public panels, training sessions and other appearances. Recent efforts have focused on ethics and immigration reporting, the impact of #MeToo on media, and how journalism can address partisanship and other social divisions.
Culver is widely recognized for her curricular innovations, including the School of Journalism and Mass Communication's gateway course, J202: Mass Media Practices. This bootcamp course trains 105 students each semester in the concepts and skills necessary to approach disrupted media industries with adaptability, critical thinking and integrity. She regularly trains other communications educators through her work with Poynter and the Center for Journalism Ethics.
A three-time UW-Madison graduate, Culver lives in Fitchburg, just south of Madison, with her husband, Scott, and their kids, Peter, Joe and Ellie.