Debra Pierce
Distinguished Teaching Faculty III
608-263-3416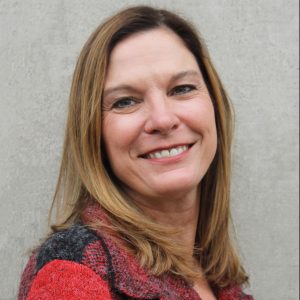 Debra Pierce is a Teaching Faculty III in the School of Journalism and Mass Communication, earning the title of Distinguished. She teaches intermediate and advanced Strategic Communications courses, and has made significant contributions to the department's curriculum innovation in the areas of digital communications, strategy, public relations, and campaign management. Her courses offer hands-on, high-impact experiential learning that frequently embody the "Wisconsin Idea" – set up as student-based agencies, her classes frequently give back to Wisconsin-based businesses with communication campaign ideas.
She teaches the following courses: Media Fluency, Digital Media Strategies, Public Relations Strategies, Account Planning, Intro to Strategic Communications, the Strategic Communications Campaigns Capstone, Professional Communications Careers, Internships, and Directed Studies.
Debra brings more than 20 years of marketing and strategic communications experience – on both the client and agency sides – to the School of Journalism and Mass Communication. Debra began her career at Chicago office of Burson-Marsteller (one of the world's largest PR agencies) on the Kraft Foods, General Mills, Miller Brewing Company, Procter & Gamble, Tropicana, and Ameritech accounts. Her public relations experience includes new product introductions and support, event marketing, crisis communications, media relations and media training, corporate communication, ethnic marketing, sports marketing, corporate sponsorships, and publicity.
She then worked at both Kraft Foods (Oscar Mayer Division) and Spectrum Brands in brand management and marketing. Her client side experience spans the food, mass merchandising, drug and specialty channels across North America, Europe, and Australia. In addition, her marketing experience includes strategy development, advertising, public relations, consumer and trade promotions, event marketing, new product development, ethnic marketing, and management (financial, sales, business, personnel).
Deb is the advisor for the UW Ad Club and serves on the department's Undergrad Scholarship Committee. She recently received the L&S Mid-Career Award, based on "outstanding performance, leadership and service beyond her position, substantial professional competency, and promise of continuing contributions."
Debra is a two-time UW Madison graduate and a huge "all things BADGER" fan – she holds both a Bachelor of Arts in Journalism (Public Relations) and a Master of Science Degree in Business (Marketing) from the University of Wisconsin-Madison.