Adam Schrager
Teaching Faculty I; Social Impact Storyteller at the American Family Insurance Institute for Corporate and Social Impact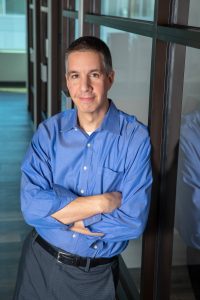 Adam Schrager is a Teaching Faculty I at the School of Journalism and Mass Communication and the Social Impact Storyteller at the American Family Insurance Institute for Corporate and Social Impact where he features the stories of America's extraordinary and visionary entrepreneurs working to close equity gaps throughout America.
His career as a broadcast journalist at commercial stations in Denver and Wisconsin (La Crosse, Madison, and Milwaukee) as well as at Wisconsin Public Television has earned him nearly 30 Emmy Awards since his career began in the early 1990s. He has covered state legislatures in Colorado and Wisconsin while empowering citizen voices in the process with a focus on policy more than politics.
He's written four books which have received positive reviews in media outlets like The Wall Street Journal, The Washington Post and on NPR. His first book, The Principled Politician, led to Colorado lawmakers naming the state's new justice center and a state highway after its subject, former Governor Ralph Carr, who defended the rights of Japanese Americans after Pearl Harbor and lost his career as a result.
He co-wrote The Blueprint: How the Democrats Won Colorado (and Why Republicans Everywhere Should Care) with a former Colorado state lawmaker. The book features behind-the-scenes interviews and research never before shared and led to the rare political book endorsed by those on the left and the right.
His most recent Wisconsin-based book is a story of science and true crime. The Sixteenth Rail: The Evidence, the Scientist and the Lindbergh Kidnapping tells the story of Arthur Koehler, a wood scientist at the Forest Products Laboratory in Madison who was called the "Sherlock Holmes of his era" as the final prosecution witness in the case against the man accused of kidnapping and killing Charles Lindbergh's son. NPR's Science Friday called it one of the best books of 2013 and a "fascinating exploration of a little-known scientist."
He's taught upper-level reporting and storytelling classes at Marquette University, the University of Denver and most recently at the University of Wisconsin-Madison. He also conducts media training and storytelling seminars for state lawmakers, startups, corporate executives, and non-profits around the country.
Schrager has an undergraduate degree in American History from the University of Michigan and a graduate degree in Broadcast Journalism from Northwestern University.
He lives with his wife, Cathy, a second-grade teacher, and their three kids in Madison.