Miya Williams Fayne
Anna Julia Cooper Fellow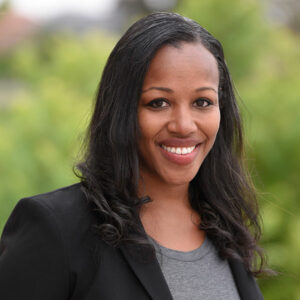 Dr. Miya Williams Fayne is an assistant professor in the School of Journalism and Mass Communication at the University of Wisconsin-Madison. Her research investigates the Black press in the new media age via qualitative methodology and analyses of web metrics. She is particularly interested in how entertainment news content operates in the digital Black public sphere. Dr. Williams Fayne is an affiliate of the Center for Critical Race and Digital Studies and an executive board member of the Association for Education in Journalism and Mass Communication's (AEJMC) Minorities and Communication Division.
She has received research fellowships/grants from Columbia University's Tow Center for Digital Journalism, AEJMC's Newspaper and Online News Division, Northwestern University and California State University, Fullerton. Her work has also received top paper awards from AEJMC's Minorities and Communication Division and the National Communication Association's African American Communication and Culture Division. In 2020, her article "The Great Digital Migration: Exploring What Constitutes the Black Press Online" was named runner-up for Journalism and Mass Communication Quarterly's Outstanding Article of The Year Award.
Williams Fayne holds a Ph.D. from Northwestern University in media, technology and society, an M.A. from Emerson College in publishing and writing and a B.A. from the University of Southern California in print journalism.