Welcome to the UW–Madison School of Journalism & Mass Communication!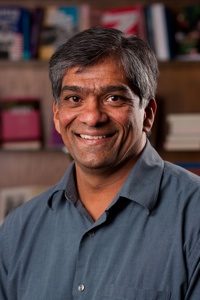 Ours is one of the oldest journalism and mass communication programs in the United States. The School's founder, Willard G. Bleyer, first offered instruction in Journalism at Wisconsin during the 1904–05 academic year. Honoring Bleyer's legacy for over a century, the School's faculty and staff are dedicated to preparing students for careers in an ever-changing variety of mass communication professions including journalism, advertising, public relations, media research, political communication, new media, and social networking.
Over the School's lifetime, technologies of mass communication have change dramatically; news and information which might have flowed through the telegraph wires a century ago now wind through a global, networked, and increasingly mobile cyberspace. Whether communicating in print, over the airwaves, or online, our instructors and researchers take seriously the core principles of "truth telling and community building" upon which journalism is built, as well as the lessons of "ethical and effective persuasion" at the core of strategic communication.
Yet we do much more than teach technology and communication skills. As part of the UW–Madison College of Letters & Science—"the heart of a great university"—our students receive a solid liberal arts and science education, helping them to grow into critical, curious scholars and caring, engaged citizens. Many of our undergraduates double-major in programs like Communication Arts, Political Science, Spanish, and English. And our graduate program represents one of the leading centers of communication research in the world, scoring an impressive top three ranking in the latest National Research Council analysis of mass communication doctoral programs. At all levels of our curriculum, Wisconsin graduates go on to become leaders in their fields.
I welcome the challenge of serving as Director of such a vibrant School in these uncertain but energizing times, and I invite all of our students, parents, supporters, colleagues and alumni to help us build upon our current and historic strengths in teaching, research and service for a second century of success. Feel free to email me at hgshah@wisc.edu with your ideas.
Forward!
Hemant Shah, Professor and Director