From the Outgoing Director, Hernando Rojas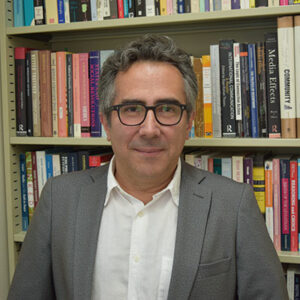 Dear J-School Friends,
As I wrap up my tenure as director of the School of Journalism and Mass Communication, I am struck by our tremendous progress.
Since 2020 we have expanded our incoming cohorts from 105 to 120 students per semester, increased the number of credit hours taught, increased the diversity of our faculty and student body, increased our research output, and improved our worldwide ranking standing. Most importantly we did all of this while achieving fiscal balance, which puts us on a growth trajectory for the next few years.
This year, our undergrad students lived out the Wisconsin Idea in their studies through partnerships with community organizations such as Madison Area Food Pantry Gardens and Polk County. Meanwhile, many of our grad students presented their research at the 2023 International Communication Association Conference.
Research has continued to flourish with $5 million granted from the National Science Foundation to the Center for Communication and Civic Renewal for the development of an online misinformation tool.
Finally, the overwhelming support of our alumni and friends resulted in $3.8 million in development funds.
It has been an honor to serve as director. Thanks to my colleagues for their support and collaboration. I am also grateful to our alumni and friends and have enjoyed meeting so many of you. As Professor Katy Culver transitions into the director role, I am confident that our J-School is in the best hands.
On, Wisconsin!



Hernando Rojas
Outgoing Director, School of Journalism and Mass Communication
---
From the Incoming Director, Kathleen Bartzen Culver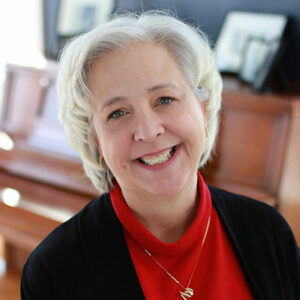 As I become the 14th director in J-School history, I'm struck by a single word: gratitude.
As a three-time graduate of the J-School, I am forever grateful for a world-class education that challenged me and helped me grow in a career that began in journalism, shifted to marketing and finally landed me in academia. It takes a special program to equip a person with the skills and adaptability to do that.
I'm also indebted to the students and tireless teaching assistants who have moved through my classrooms over the last 23 years and the Wisconsin work ethic they've embraced. I began my career here building the six-credit boot camp course known as J202, and believe me, it requires that work ethic from all involved. These days, I teach our media law class, and it is so gratifying to see young faces genuinely engaged in the law.
I'm grateful to my family for always encouraging me and putting up with no small number of working nights and weekends, Vilas Hall architecture jokes and exclamations of, "Hey, that's my former student!"
I am thankful for my colleagues for investing their trust in me as our next leader. I will do my very best to continue on the firm footing Hernando Rojas has left for me.
And finally, I am grateful for you, our wonderful alumni. Your support and encouragement help all of us on the 5th floor of Vilas continue our important work and focus on exceptional research, teaching and service that we hope makes you all proud.
On, Wisconsin!



Kathleen Bartzen Culver
Incoming Director, School of Journalism and Mass Communication