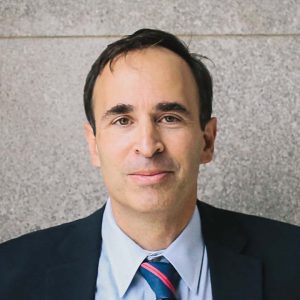 IVAN L. PRESTON RESEARCH COLLOQUIUM
"The 2016 Election and What It Means for Polling, TV Advertising and Democracy in America"
Friday, October 28, 2016, 4:00 PM
Room 5055 (Ralph O. Nafziger Conference Room)
821 University Avenue, Madison, WI
This event is free and open to the public.
Parking is available in lots 7, 46, and 83.
About Ken Goldstein:
Ken Goldstein is a professor of Politics at the University of San Francisco and Faculty Director of the USF in DC program. Before joining USF, Goldstein was a professor at the University of Wisconsin-Madison. He is one of the country's premier experts on the use and impact of political advertising, and has authored or co-authored four books, and scores of refereed journal articles and book chapters. He also served as president of Kantar Media CMAG—a non-partisan Washington DC based political consulting firm that provides media intelligence and is the source of record on political advertising for campaigns, trade associations, and the news media. Goldstein has also consulted for the ABC News elections unit as a member of their election night decision team. He has worked on network election night coverage in every U.S. federal election since 1988. His reputation for non-partisan analysis has made him a favorite source for outlets such as Newshour with Jim Lehrer, Nightline, ABC World News Tonight, NBC Nightly News, CBS Evening News, FOX News Channel, MSNBC, CNBC, CNN, and NPR. He is also quoted extensively in the country's top newspapers: The New York Times, The Washington Post, and The Wall Street Journal.
The Preston Colloquium is made possible through generous donations from alumni, friends and the family of Ivan L. Preston.