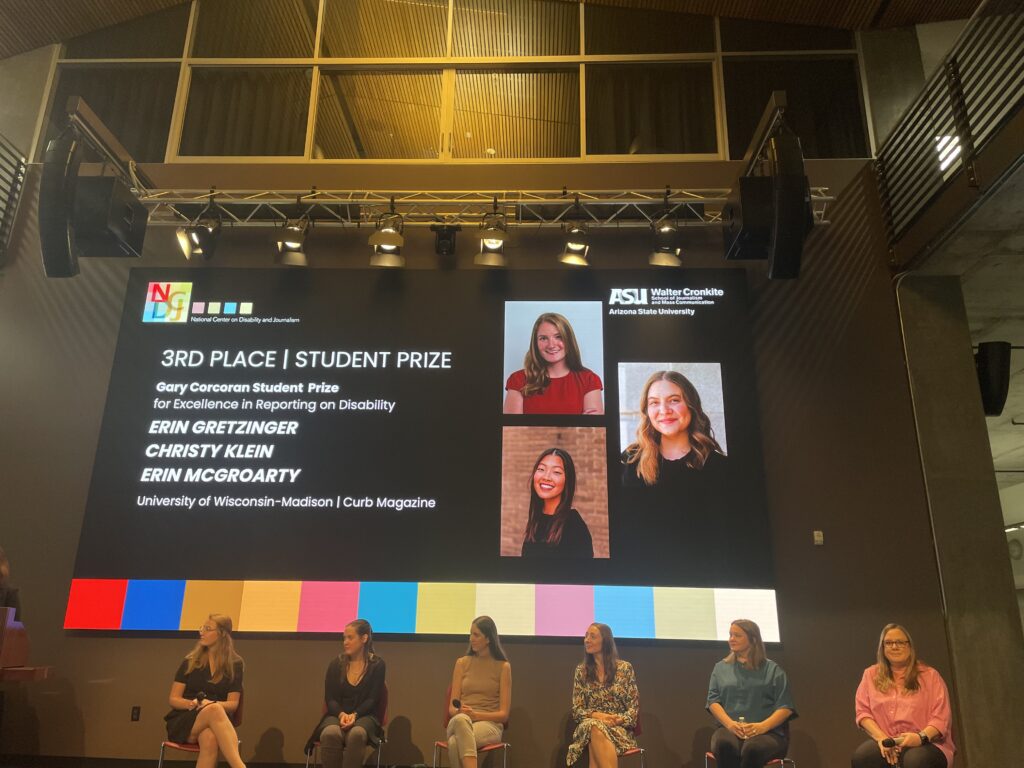 In November, three J-School graduates, Erin Gretzinger (BA'23), Christy Klein (BA'23) and Erin McGroarty (MA'23), placed third in the Gary Corcoran Student Prize for Excellence in Reporting on Disability. The award recognizes student journalists covering issues related to disability and is the only national student journalism contest entirely devoted to the coverage of people with disabilities. With this award, the three writers receive both a $1,000 cash prize and a trophy.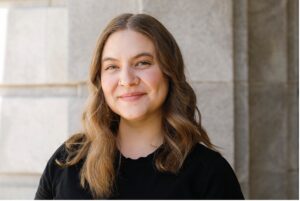 "I'm really honored to have this piece recognized on a national level. It just goes to show how work done in the J-School can really carry current and former students forward in their careers," McGroarty said.
The students' story, "The Only Way Forward is Together," was published in the 2022 edition of Curb magazine and addresses past and present challenges that Wisconsin residents with disabilities face as well as the path forward. 
"To capture a comprehensive picture, we thought it was necessary to examine the state's past, present and future," Gretzinger said.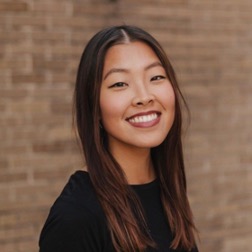 The inspiration for "The Only Way Forward Is Together" is credited to "the people who are continuing to advocate for important steps in disability rights in Wisconsin," McGroarty said. 
In one piece of their story, the students covered a 2022 Wisconsin Supreme Court decision banning the use of ballot drop boxes. The Waukesha County Circuit Court also ruled that only the voter themself could submit their ballot. This was a loss for the disability rights movement, as many people need ballot return assistance in order to submit their votes.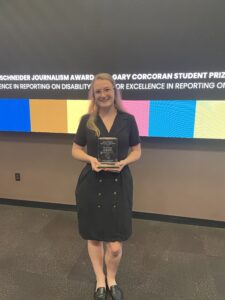 "The ways in which the closing of absentee ballot drop boxes impacted the disabled community was a really stark example of the ways people don't always consider how a simple move can disproportionately affect a whole population," McGroarty said. 
Covering issues that impact people with disabilities is extremely important to both Gretzinger and McGroarty. 
"For me, this story is so important because so many folks think that if ADA accommodations are met that the fight for disability rights are over. But that really isn't the case. Like one of our sources in the story mentioned, it's about community and identity beyond just accommodations," McGroarty said.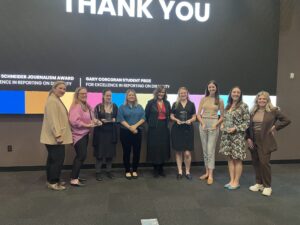 The story was also an important lesson on how to report on complex subjects like disability and how to ensure that the final product was a complete and accurate story.
The story "not only allowed us to develop a toolkit of how to approach reporting on disability, but it also fueled a desire to continue learning on how to better cover disability issues in the future," Gretzinger said.
Gretzinger, McGroarty and Klein were students in Curb Magazine in the fall of 2022. Curb is an annually published magazine by students in Journalism 417. Students raise thousands of dollars in order to fund the publication and distribution of Curb. Each issue is distributed to over 10,000 individuals across Wisconsin.