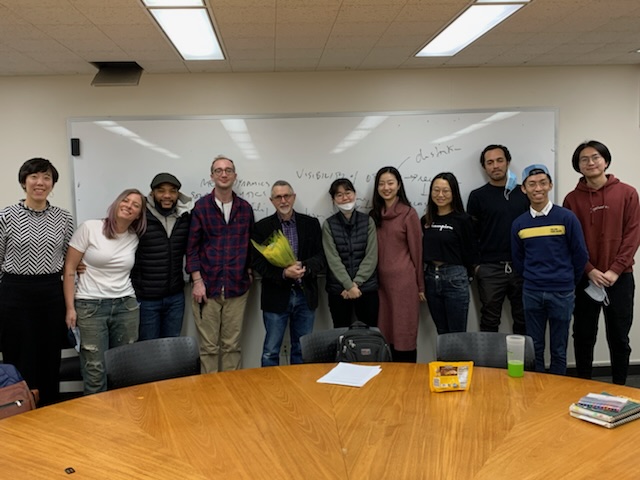 After three decades of research, teaching and service in the School of Journalism and Mass Communication at UW-Madison, Vilas Distinguished Achievement Professor Lewis Friedland has retired and will become a professor emeritus in the department.
"Lew is one of the world's leading scholars on civic integration and the role played by media in the integration (or disintegration) of the public sphere," said Hernando Rojas, Helen Firstbrook Franklin Professor and Director of the School of Journalism and Mass Communication. "He is a central figure in the development of Habermas' notion of the public sphere in the contemporary networked society. Lew has been an intellectual beacon within our department influencing his colleagues and our students for years to come."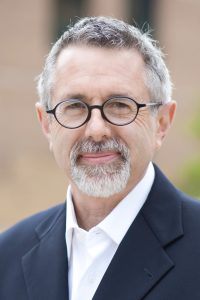 Friedland earned a B.A. in sociology from Washington University in St. Louis and a Ph.D. in sociology from Brandeis University in 1985. Friedland joined UW-Madison in 1991, was promoted to associate professor in 1997, and professor in 2002.
His research focused on civic and citizen journalism, communication and society, communication research methods, international news reporting, and civil society and public life, which reflected in his teaching and affiliation in the Department of Sociology.
Friedland's research has been supported by major foundations, including the Ford Foundation, the Pew Charitable Trusts, the Knight Foundation, the Kettering Foundation, the Center for Information on Civic Learning and Engagement (CIRCLE), and others.
In addition to many journal articles and book chapters, his publications included five books, including Public Journalism: Past and Future; Civic Innovation in America: Community Empowerment, Public Policy and the Movement for Civic Renewal, with Carmen Sirianni;  Covering the World: International Television News Services, and the forthcoming Battleground: Asymmetric Communication Ecologies and the Erosion of Civil Society in Wisconsin with Mass Communication Research Center colleagues Dhavan Shah, Mike Wagner, Chris Wells, Kathy Cramer, and Jon Pevehouse.
During his time in the department, Friedland founded and led the Center for Communication and Democracy and Madison Commons, both of which made huge impacts on students, researchers and the publics they served.
In addition to his research and teaching, Friedland's service to the department, university and greater community was far-reaching. He served as a consultant to Wisconsin Public Television for news and public affairs. His documentary productions have won du Pont-Columbia, Emmy, Society for Professional Journalists and Corporation for Public Broadcasting Gold awards.
Beyond his remarkable scholarship and impact on the field of communication, Lew has been an outstanding mentor and friend to students and faculty alike.
"Lew is a tremendous influence, he's been a great mentor, his impact on the field is as much through shaping others thinking as through his scholarship and his students," said Dhavan Shah, Maier-Bascom Professor and director of the Mass Communication Research Center who frequently collaborated with Friedland.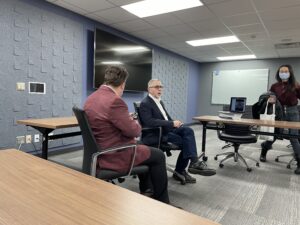 In a special edition of J901, a course for new graduate students in SJMC, director of graduate studies Professor Mike Wagner interviewed Friedland about his career. Friedland shared stories of his time in SJMC and the global network of collaborators with whom he worked.
"There is an incredible value to the scholarship Lew has done, and the way the scholarship has influenced the pathbreaking research done by faculty and grad students in the department," Wagner said. "For my money, it's the fabulous dancer, chef, jazz piano player and good friend that makes this a loss to the active faculty, but we know Lew's not going anywhere and will continue to remain involved."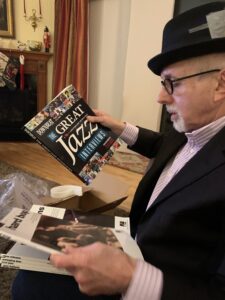 Faculty, staff and friends of the School also gathered for a retirement celebration honoring Friedland and his years of service to the department. The group shared their favorite memories and presented gifts to show their appreciation.
"It's one of the best lives you can have in the U.S. and maybe the world," Friedland said of his time in academia. "If you can make a career researching, writing, teaching, get paid for it, there's really nothing better."