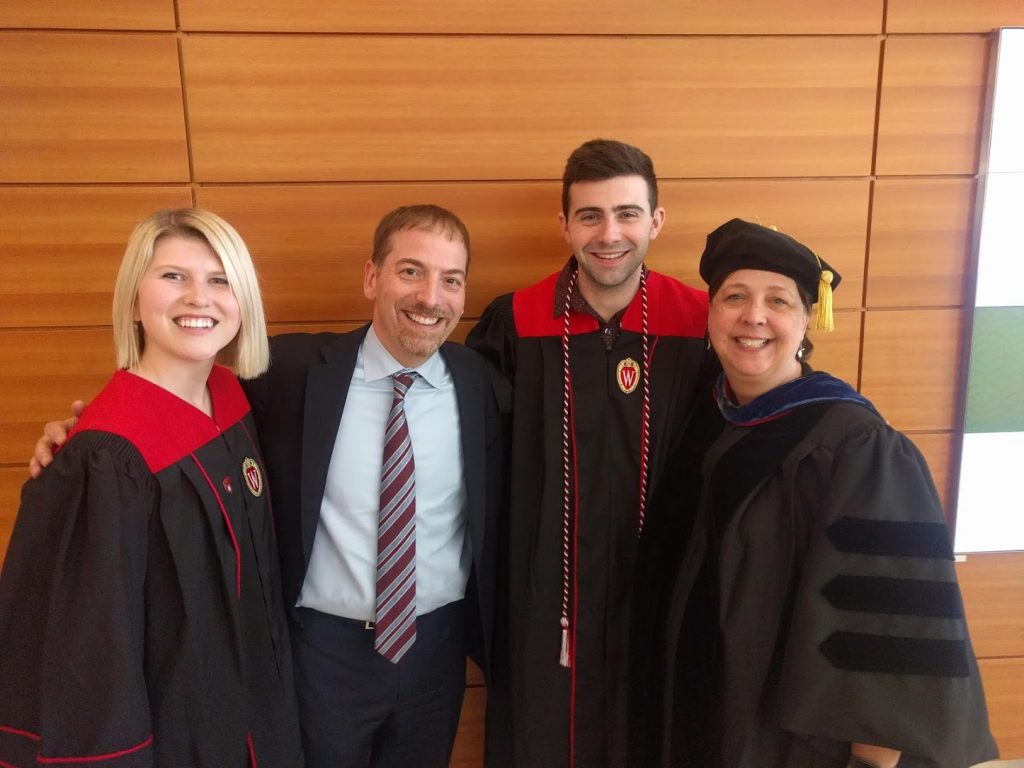 Kathleen Bartzen Culver, associate professor and James E. Burgess Chair in Journalism Ethics, has won the William H. Kiekhofer Teaching Award. She is one of 10 faculty members across campus to have been chosen to receive a distinguished teaching award, an honor given out since 1953 to recognize the university's finest educators.
Culver has been teaching in the School of Journalism and Mass Communication since 1999 and is perhaps best known for teaching Journalism 202, a six-credit bootcamp course famous for its rigor and results. She also teaches courses in graphic design, media law and ethics and directs the Center for Journalism Ethics.
"Katy is a brilliant educator, and this award is well-deserved," J-School Director Hemant Shah says. "The award also reflects the high value the School places on teaching excellence. In fact, this is second year in a row that one of our professors has won a distinguished teaching award."
"It's one of the great privileges of my life to teach in the J-School," Culver says. "Our students excel through sweat and smarts, our colleagues encourage innovation and our alumni remain so dedicated and supportive long after their time on campus. I can't imagine a better place to do something I love."
Stacy Forster, a faculty associate and colleague, says Culver has been the driving force behind J202, which has become a model for journalism and mass communication programs around the world and remains a backbone of the J-School curriculum.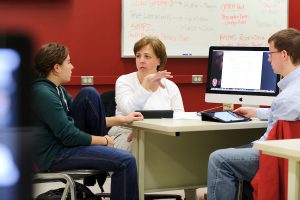 "In her 20 years of teaching at the University of Wisconsin-Madison, Katy has positively influenced literally thousands of undergraduate students, graduate students, colleagues, peers at other universities and community members," Forster says.
Forster describes Culver's teaching style as vibrant, active and innovative, emphasizing Culver's remarkable way of constantly adapting her courses to the needs of new students facing an ever-changing media landscape.
J-School alum Mel Grau can also attest to Culver's impact: "Professor Culver, or Katy as I call her, has almost single-handedly changed my life and career. I know countless other students can honestly say the same."
For Culver, the J-School is also a family affair. She and her husband both graduated from the J-School in 1988 and their son Pete graduated in 2018.
"I am so grateful to the School for nominating me and to everyone who put time into statements and letters of support," she says. "I am particularly thankful for all of the phenomenal teaching assistants I have had the chance to work with over the years. They make J202 and the J-School overall unique and encouraging."
The award will be presented at a public ceremony this spring.