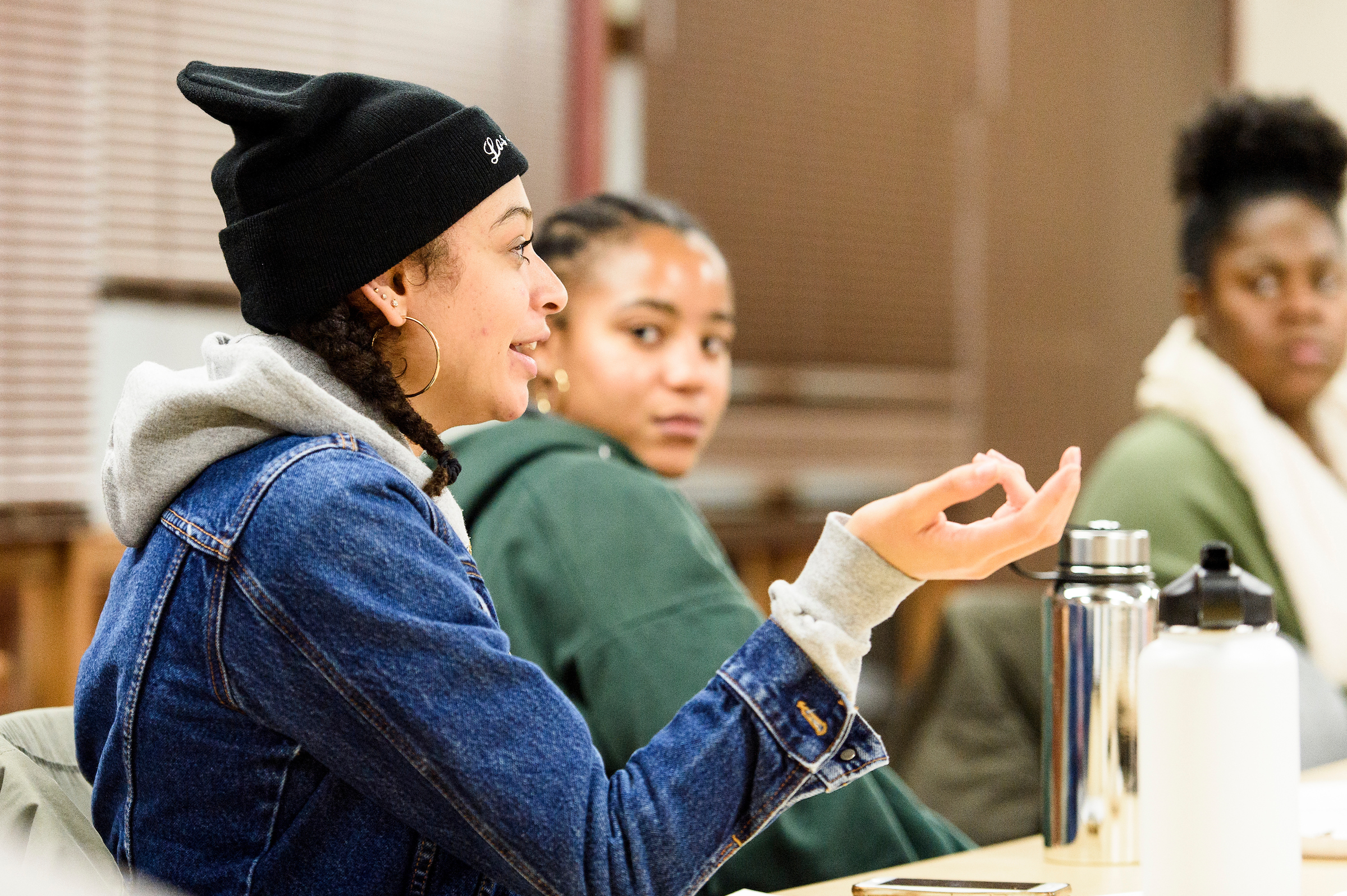 By Emily Knepple
As COVID-19 continues to present challenges, student organizations at UW-Madison are taking on the task of collaborating and thinking critically in new work landscapes. At the School of Journalism & Mass Communication, a handful of student organizations are continuing to offer insightful experiences to students, while remaining safe and following school guidelines. 
Ad Club
Ad Club's goal is to "help build and inspire that next generation of people that want to work in advertising." The club gives members a "holistic view of the creative advertising field." It has two parts, including speakers from across the country and a mock- agency where they make campaigns for local businesses in Madison. President Brianna Bailey shared that the club is entirely online this semester, but their lineup of speakers highlights how expansive the industry is. The mock-agency will continue and the club plans on holding virtual social events.
For more information: 
Social: Instagram
Contact: adclub@gmail.com
Membership Form: https://forms.gle/s3KLtSqUH5ThgXtB7 
Association for Women in Communications
The Association for Women in Communication is a student organization that allows female students interested in communications to form a community and further their interest and experience in the industry. The club meets every other week, and throughout the semester the club welcomes local women in the communication industry to speak about their experience and answer questions. The AWC helps members network with professionals and understand the industry in a broader sense. President Paige Haehkle shares that due to COVID-19, the club's social activities will be limited but they remain connected through online meetings and local fundraising events.
For more information: 
Contact: Paige Haehkle, phaehkle@wisc.edu
Social: Instagram
The Badger Herald
The Badger Herald is a student newspaper that functions independently of the university "and is devoted to fair, accurate journalism for students and alumni alike." Editor-in-Chief Harrison Freuck shared that early on, the Herald took preventive measures to ensure the safety of their staff. Capacity at the office was limited, masks were required and cleaning supplies were provided. With new guidelines on campus, the Herald has halted in-person production and has gone entirely digital and "increased the use of email newsletters and other digital media." The Herald has a variety of desks and positions available for any and all voices that want to contribute. 
For more information: 
Website: https://badgerherald.com
Contact: editor@badgerherald.com 
The Black Voice
The Black Voice is an online publication designed "to be a safe space and amplify the voices of Black students on UW-Madison's campus." The club allows for Black journalists to have a community and celebrate the craft. Co-Editors-in-Chief Chelsea Hylton and Nile Lansana offer students a chance to share their voice and speak on whatever they find relevant. The Black Voice has done multimedia pieces that include podcasts, social media campaigns and basic print. Due to COVID-19, the club does not get the chance to meet in person but Hylton shares that this decision was made for the safety of all the members. The club focuses on long-term projects and publishes pieces as they come in.
For more information: 
Website: https://blackvoicesuw.wordpress.com/
Social: Instagram
The Daily Cardinal
As an independent student-run newspaper, the main focus of the Daily Cardinal is to "inform the Madison community about breaking news, sports events, arts reviews, and other important things that are happening around the city." Co-Editors-in-Chief Kalli Anderson and Will Cioci are committed to making readers feel attached to their communities, even more so amid the pandemic. Under normal circumstances, the Cardinal would meet in-person at their office in Vilas Hall for recruitment, to pitch stories, and a weekly print-night to prepare for their Thursday printed issue. However, Anderson shares that since everything is online now, the group meets over Zoom, and they've been utilizing social media to attract new writers and keep people engaged. The Daily Cardinal continues to publish online and encourages people from all backgrounds to join the flock.
For more information: 
Website: https://www.dailycardinal.com 
Contact: editor@dailycardinal.com 
Public Relations Students Society of America
The Public Relations Students Society of America is tailored to students interested in any part of the realm of public relations. Students interested in strategic communications are encouraged to join to better understand the industry. COVID-19 has turned the club entirely virtual, which President Emily Lynch shared made recruitment harder than usual. Lynch is actively trying to replicate the club's major events, including an agency tour. This year, the PRSSA will re-create this virtually to give students a similar experience, showcasing a series of speakers and offering attendees a LinkedIn badge for participation. The organization sends out a weekly newsletter with more information about the industry and the club.
For more information: 
Newsletter Subscription: https://forms.gle/jfhLZo4XDSyXFNvb7
Social: Instagram
WSUM
WSUM 91.7 FM is UW-Madison's student-run radio station located on campus. The station offers students a chance to gain experience in all aspects of radio. Whether a student wants to write for their blog or better understand how the sound room works, WSUM has multiple opportunities for those interested. During COVID-19, the station has been actively trying to manage the safety of their team, encouraging pre-recorded shows and making sure to keep a strict limit on capacity at the studio. Promotions Director Ashley Evers shared that prior to the campus-wide quarantine, which resulted in a complete shutdown of the studio, DJs were required to complete a sanitation quiz before being allowed back.
For more information:
Website: wsum.wisc.edu
Contact: wsum@wsum.wisc.edu