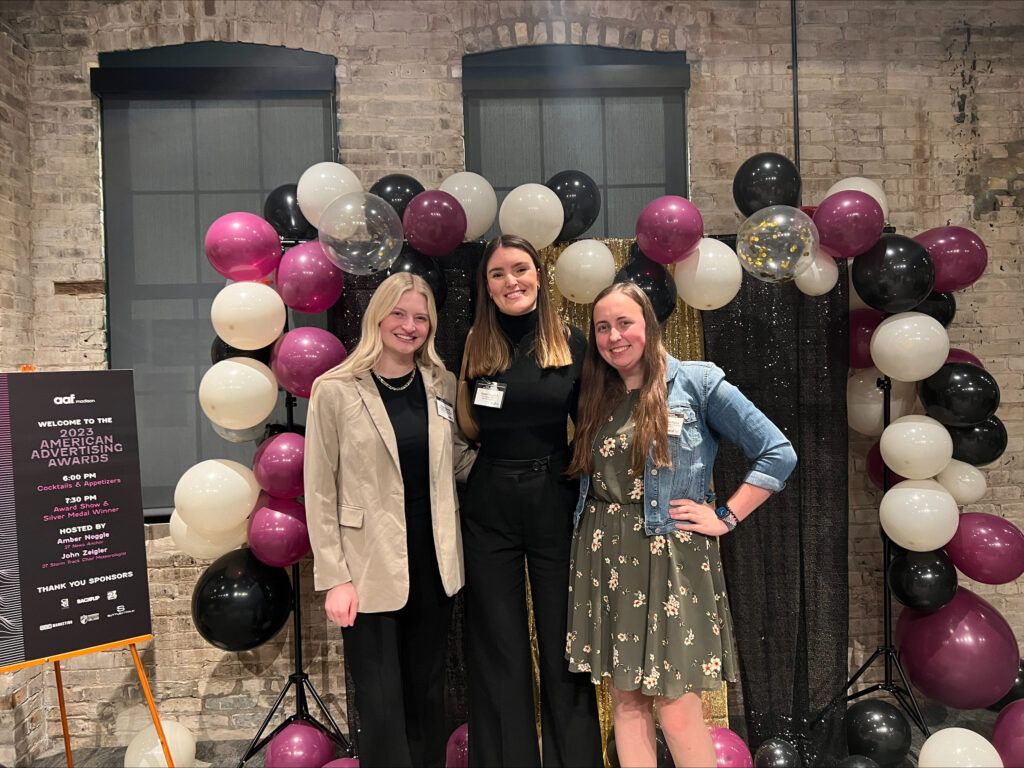 Six students from the UW-Madison School of Journalism and Mass Communication won a brass American Advertising Award for their Cross Platform Integrated Advertising Campaign from the American Advertising Federation – Madison at their awards ceremony on February 18.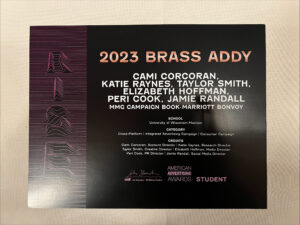 Cami Corcoran, Katie Raynes, Jamie Randall, Taylor Smith, Elizabeth Hoffman and Peri Cook formed the Mystical Media Group (MMG) as a mock agency for a project in J345: Principles and Practices of Strategic Communication, creating a campaign book for the Marriott Bonvoy Boundless rewards credit card.
Smith and Hoffman, both juniors in the J-School studying journalism and strategic communication with a certificate in sports communication, said it was exciting to attend the awards ceremony among professionals in the industry.
"It was a great experience, and it was cool to be recognized for our work because we really did put a lot into it," Smith said. "Being surrounded by professionals and being some of the only college students in the building was great to see where our future might bring us."
The students' campaign focused on marketing to working millennials and married couples by encouraging them to take a break, featuring the slogan: "You've done the work, now let us reward you!"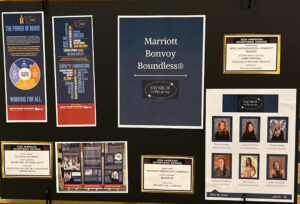 Pete Long, the students' J345 instructor, said the award displays the quality of education in the J-School. By providing students with hands-on experience and allowing them to engage with one another in real communication situations, Long said the J-School prepares students for their professional careers.
"I think the award speaks to the outstanding output they contributed and put out over the entirety of the semester," Long said. "The most important thing was seeing the great relationships that each of the members of the team developed with one another."
Smith and Hoffman both hope to use their skills from the course to pursue careers in sports communication, working with either crowd experience or communications and marketing.