Elaine Almeida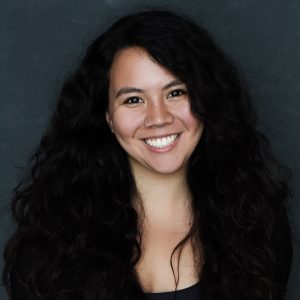 Elaine Almeida is a doctoral student at the University of Wisconsin-Madison's School of Journalism and Mass Communication. Her work asks "what are the public realities of pleasure in marginalized bodies: how is it practiced, how is it stolen, and how does liberation reimagine these realities?"
By nature of the SJMC program, Almeida also focuses on social movements, including LGBTQ+ rights, memory and race in North America, and contemporary critiques of academia. She actively employs and advocates for "alternative" forms of knowledge in her research and writing.
Alongside this, Almeida is also a freelance illustrator and artist. Her account Almeida(Again) highlights and meditates on the axiom "strength in tenderness." Self-taught, Almeida's digital sketches are minimalist romps in the lasting emotions of ephemeral moments. Prints and tattoos of her artwork can be found across the globe.
Almeida holds both a B.S. and M.A. in Advertising from the University of Texas at Austin. She lives in a small flat with a fake fiddle leaf fig. She does not see this as symbolic.
Website: almeidaagain.com