Samuel Hon
CEO, First Corporate Solutions; Lecturer; Executive Coach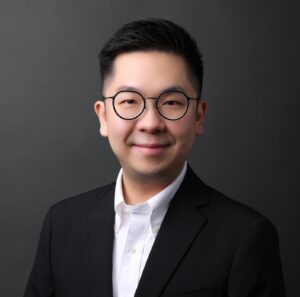 Samuel Hon is a CEO, lecturer and executive coach with over 20 years of experience in marketing, leadership development and executive coaching. Currently, Samuel serves as CEO of First Corporate Solutions, a 35-year-old risk management and regulatory compliance technology company, where he has led the company to achieve threefold revenue growth and record-high EBITA. Appointed as President in 2016 and CEO in 2019, Samuel took the helm after serving in previous roles as CMO and VP of Corporate Development. He is responsible for transforming the company culture and overseeing all business functions, including finance, technology, operations, marketing, sales, and product management.
In addition to his role as CEO, Samuel is an executive coach and has provided executive coaching and leadership program facilitation to international executives from organizations such as Apple, Microsoft, Salesforce, Google, Edelman, Nike and Applied Materials. He has also taught and facilitated courses in leadership communications, diversity and inclusion, executive coaching and organizational change at the University of California – Berkeley, the University of California – Davis and the Berkeley Executive Coaching Institute.
Samuel holds a B.S. in Journalism – Strategic Communication with honors and distinction from the University of Wisconsin – Madison. He has also completed Executive Education programs at Harvard Business School, Stanford University, the University of California – Berkeley and the University of Pennsylvania's Wharton School. Samuel is an ICF Professional Certified Coach (PCC), a Berkeley Certified Executive Coach, a Stanford Certified Project Manager and a Pragmatic Management Certified Professional.
He has served two terms as President of the American Advertising Federation – Sacramento and has been honored with over a dozen marketing and design awards. He was named to the Sacramento Business Journal's "40 Under 40" and Sacramento Magazine's "Top 100 Notable Business Leaders." Samuel is a member and forum moderator of the Young Presidents' Organization (YPO) Pacific West chapter.